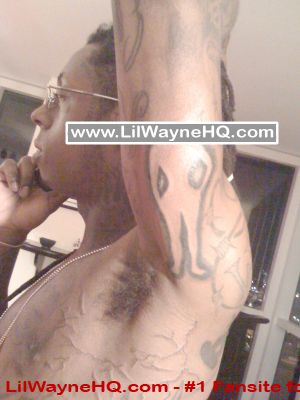 Lil Wayne, Metallica and Linkin Park are among the nominees in the "Best Band/Artist" category at the first-ever Inked True Colors Awards, which will be held on Saturday, October 3, 2009 at the Hard Rock Hotel in Las Vegas, Nevada.
The Inked True Colors Awards will celebrate the tattoo culture and lifestyle by honoring the influencers and tastemakers of the tattoo community, followed by a concert that is sure to rock Vegas.
The first Inked True Colors Awards categories are:
Inked Icon Lifetime Achievement Award
Tattooer Of The Year
Breakthrough Artist
Most Exciting Shop
Most Tattooed City
Best Band/Artist
Favorite Tattooed Celebrity
The "Best Band/Artist" nominees are:
Green Day
Metallica
Eminem
Slayer
Linkin Park
Lil Wayne
Gallows
Rise Against
Fall Out Boy
Good Charlotte
To vote for the 2009 Inked True Colors Awards go to this location. Voting closes September 10, 2009.