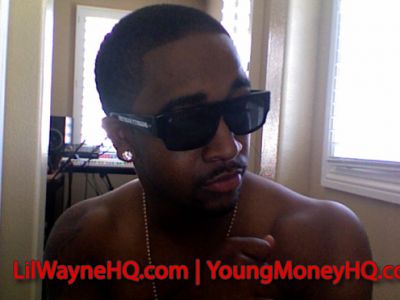 Omarion is kicked out of Young Money Entertainment due to the leak of his collaborative song with Lil Wayne.
Two months after being signed to Young Money Entertainment, Omarion has been dropped from the record company. Mack Maine tweeted this message on his Twitter which reveals that Omarion is fired because he has allegedly leaked his duet song with Lil Wayne.
"ATTN: Omarion is no longer Young Money … the song they leaked ft. Wayne is not official .. good luck 2 him in his future".
Shortly after that, two of the Young Money's artists Jae Millz and Lil Twist re-tweeted Mack's message to show that it is not a rumor.
I really don't know what to think of this, but it does serve him right for leaking a song as I'm sure rule #1 when you sign a YME contract is to never leak songs. Also O should of known better about this, because look what happened to Kidd Kidd 😉