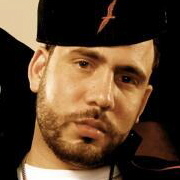 Citing a lack of a convincing legal argument, a New York federal judge has dismissed a lawsuit against DJ Drama and several others over claims they used the music of Cash Money Records' artists without compensation.
Hip hop fans had come to know Drama as a frequent collaborator of Cash Money super star Lil' Wayne, but tensions with the label reportedly rose when the popular DJ began to make moves to push his product in retail stores instead of with street vendors.
After hearing both sides of the story, the judge threw the case out of court, saying Cash Money's lawyers neglected to provide a "valid legal claim against [the] defendants."
"[The] plaintiff (Cash Money Records) had requested that the case be dismissed 'without prejudice;' which would have meant that Cash Money could try again," Wallace Collins, an attorney for BCD Music Group, another party named in the case, told AllHipHop.com. "However, the judge agreed with our request that it be dismissed 'with prejudice;' which basically drives a stake through the heart of the action and puts the final nail in the coffin of this lawsuit; it's over and done!"
Though their business dealings with each other seemed to be in disarray, Drama maintained from the beginning that there was no beef between himself and Wayne.
"The accusations against me are misplaced," Drama stated. "This is not a case of Lil Wayne vs. DJ Drama. Me and Wayne are good. I am confident that this matter will be resolved quickly without harming the relationships between myself, Wayne and Cash Money Records."
Via: Yo Raps!