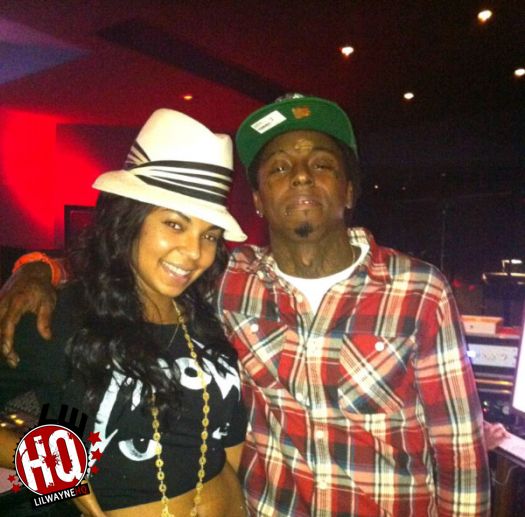 Lil Wayne in the studio with Ashanti
Lowkey got his hands on the July/August 2011 issue of XXL Magazine (officially hits newsstands on July 12), and posted an excerpt from Wayne's interview:
Well, it's not to late (referring to Justin Timberlake getting on C4). No, it ain't. I just don't have the record. These niggas' beats been sucking. I'm putting it out there: you producers, what y'all doing? Get right, man. Step it up. This is coming from a rapper. One of the best rappers. I ain't saying I'm the best no more, because these niggas is too good these days. I got old. But damn, y'all niggas' beats is terrible! [Chad Ochocinco walks into the room] These niggas' beats sound like Ochocino made them.
I know this interview was done a while back, but I wonder if this could give Weezy's Tha Carter IV another push-back ❓ 🙁
PREVIOUS: Lil Wayne Covers XXL Magazine's July/August 2011 Issue x Interview