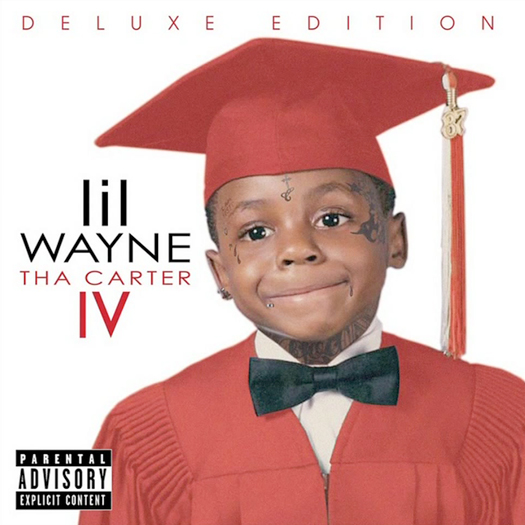 Lil Wayne Tha Carter IV Deluxe Edition Front Cover
A few days ago, Amazon UK posted up the official tracklist for Lil Wayne's Tha Carter IV album that will be released in stores on August 29th.
I didn't post this up then, because I wanted to wait for someone from YMCMB to confirm the tracklist as we have had so many fake tracklists floating around the web these past couple of months. Anyways, the Vice President Of YMCMB Promotion, Mel Smith, confirmed the tracklist to one of our forum members last night on Twitter.
You can view the C4 tracklist below, which will consist of 15 tracks!
1. Intro
2. Blunt Blowin'
3. MegaMan
4. 6 Foot, 7 Foot (Feat Cory Gunz)
5. Nightmares Of The Bottom
6. She Will (Feat Drake)
7. How To Hate (Feat T-Pain)
8. Interlude (Feat Tech N9ne)
9. John (Feat Rick Ross)
10. Abortion
11. So Special (Feat John Legend)
12. How To Love
13. President Carter
14. Its Good (Feat Drake & Jadakiss)
15. Outro (Feat Bun B, Nas, Shyne & Busta Rhymes)