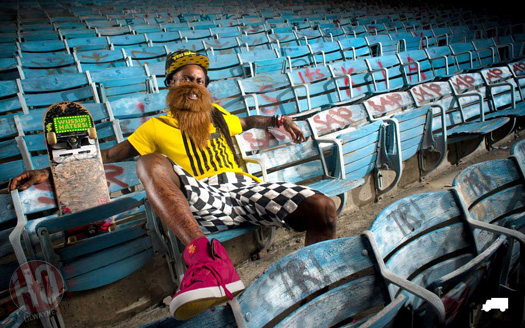 Check out these photos from Lil Wayne's photo shoot with TRUKFIT, which will be used to promote the clothing line.
Weezy can be seen rocking TRUKFIT apparel in all of the pictures, but that should come to no surprise to you as he has been wearing TRUKFIT clothes everywhere these past few months. Other music artists that have also been spotted rocking the style are: Rihanna, Trina, Game, Cory Gunz, Lil Twist, Mack Maine, Lil Chuckee, Flow, and more!
Hit the jump to view plenty more pics from the shoot, courtesy of Kyle Camarillo.