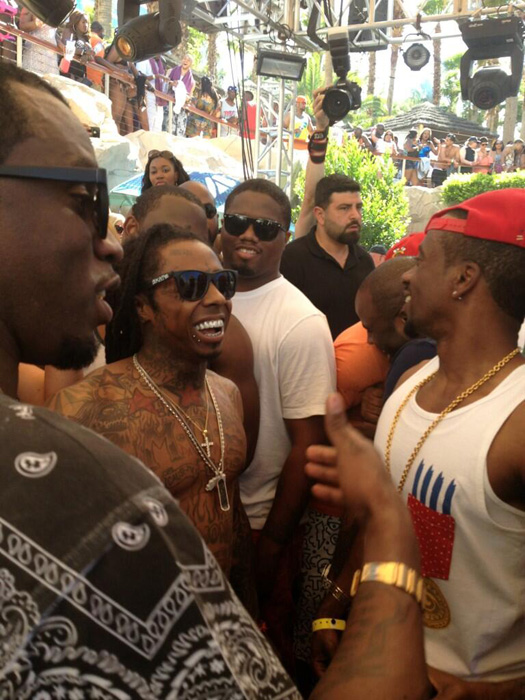 Yesterday for Memorial Day Weekend, Lil Wayne attended a pool party at the Hard Rock Hotel & Casino in Las Vegas, Nevada to celebrate Rehab's 10-year anniversary.
The event was hosted by Diddy and there were also plenty of other celebrities at the party including Meek Mill, Fabolous, John Wall, DJ Whoo Kid, Maalik Wayns, and more!
Hit the jump to view more photos of Weezy F Baby having fun at the pool party.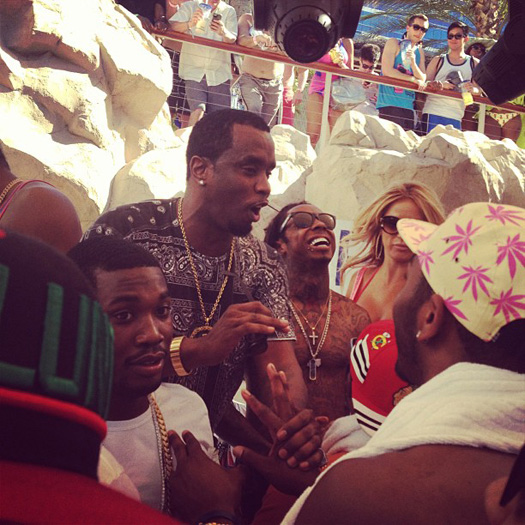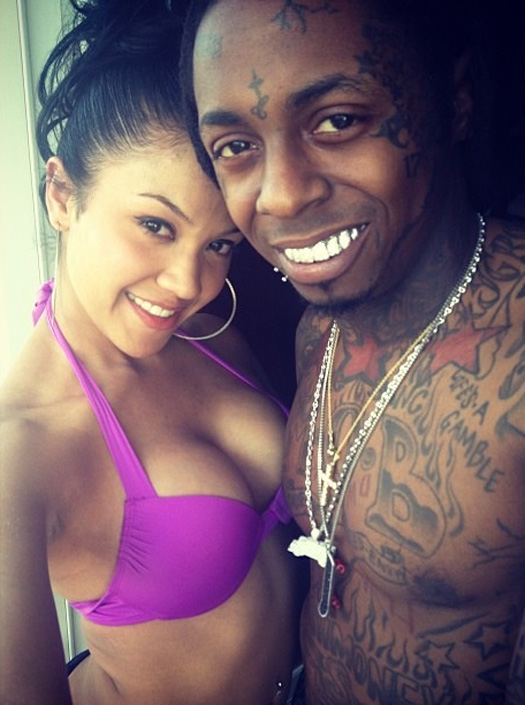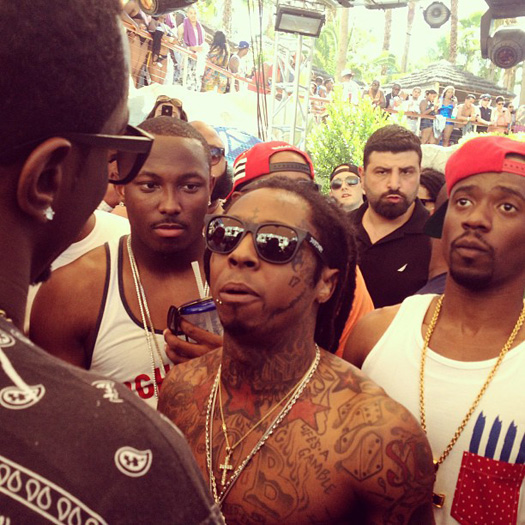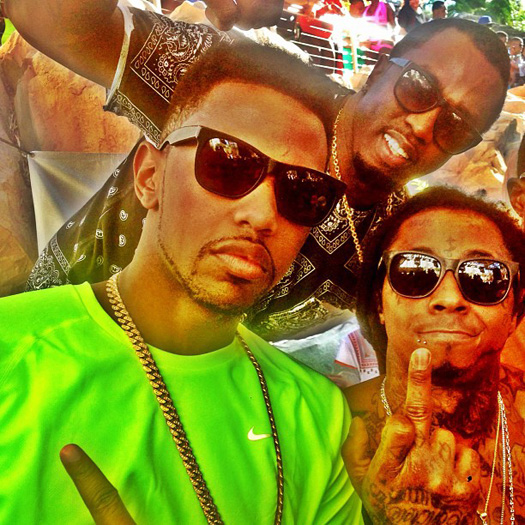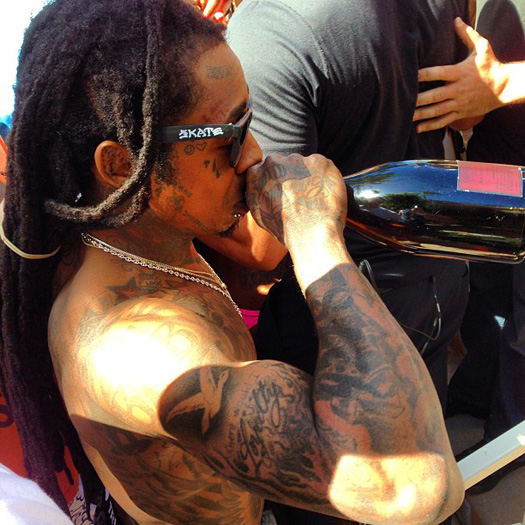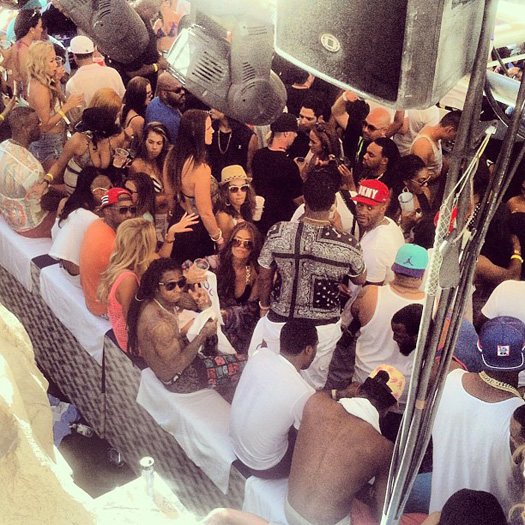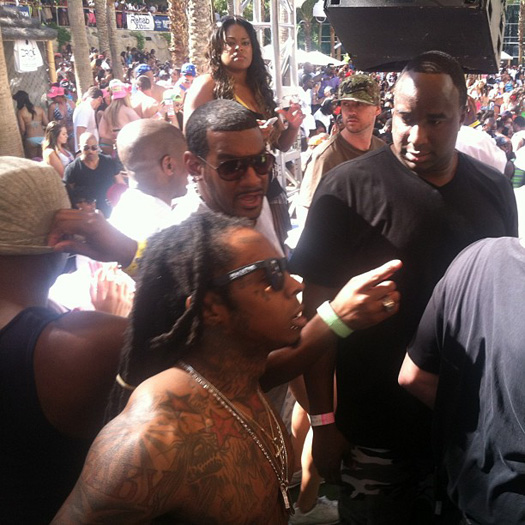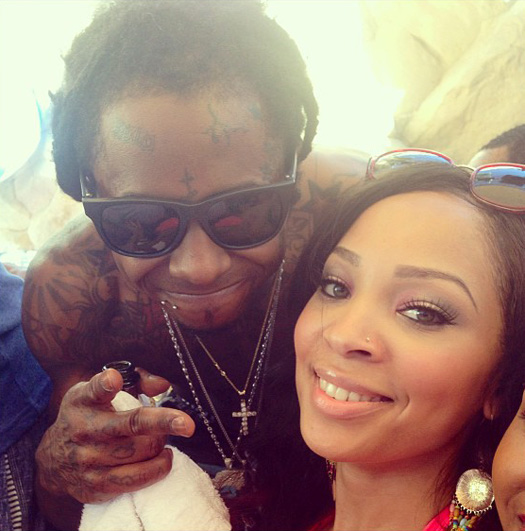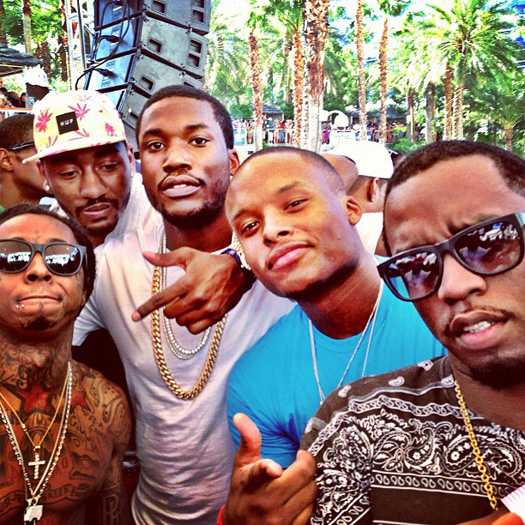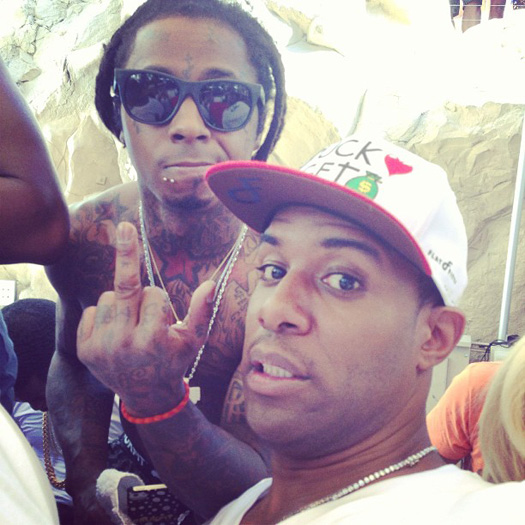 Photo credit: Branden Powers, Enzo, and Kara