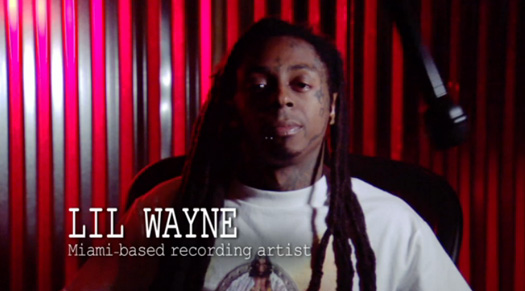 ESPN recently spoke with Lil Wayne, Birdman, Flo Rida, Jimmy Buffett, and Mic Nice about the city Miami in Florida and why they love to attend Heat games.
Weezy F Baby and Baby went into detail about why artists go to Miami to record music, sitting courtside, the NBA players showing respect to them, and more.
You can watch the interview in the video after the jump below.
Via ESPN