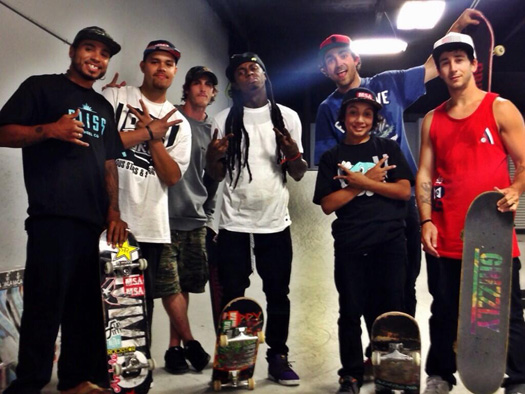 Earlier in the week, Lil Wayne went on a 3AM skateboarding session at Paul Rodriguez' private skate park in Los Angeles, California. Also joining Tune at the skate park was Manny Santiago, Spanish Mike, Dave Bachinsky, Chance Eldridge, and Jonny Hernandez.
Weezy F Baby even went on Twitter to share a photo of him skating at the park with this caption: "At my ni55a P Rod spot! Lets play Big bank take lil bank ni55a!"
Check out more photos of Wayne at the Paul Rodriguez skate park below, courtesy of Dan Abadi.