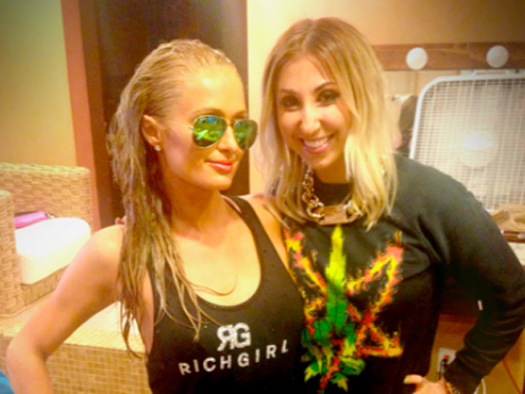 All this week, Cash Money's latest signee Paris Hilton has been shooting a music video for her debut single on the label called "Good Time" featuring Lil Wayne.
The video shoot took place in Los Angeles, California and the director of the visual is Hannah Lux Davis, who has previously done the "Bitches Love Me" and "Tapout" music videos.
According to Birdman, the "Good Time" single will premiere in two weeks time. There is no behind the scenes photos or footage from the video shoot just yet, except for the pic above of Paris and Hannah.
Are you looking forward to hearing "Good Time" and watching the music video ❓