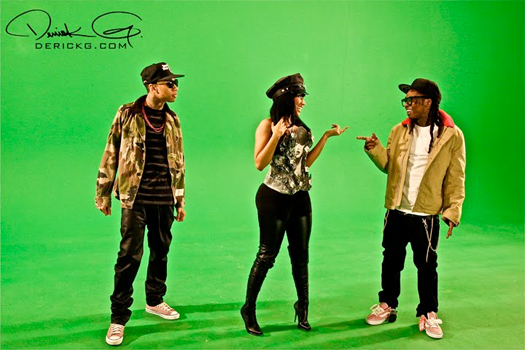 After hearing the street single "We Alright", it looks like Young Money are getting ready to drop the official first single from their upcoming Young Money: Rise Of An Empire album.
The producer of the track, David D.A. Doman, went on Twitter to announce that it will be the same lineup that was on YM's "Roger That" single back in 2010 – Lil Wayne, Nicki Minaj, and Tyga. He also tweeted "wayne killed it!!!".
"i got the OK from Cortez Bryant to tell every1… I'm producing YOUNG MONEY's FIRST SINGLE!!! Featuring Tyga, Nicki Minaj and Lil Wayne!!!"
Expect this single to drop sooner than you think!