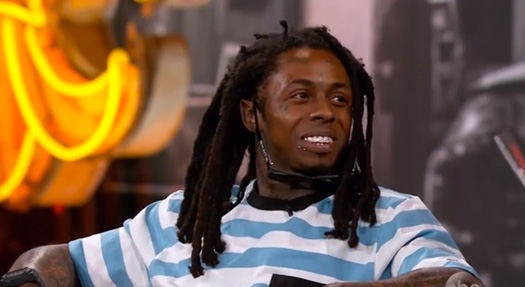 Tonight, Lil Wayne appeared on ABC's "Jimmy Kimmel Live!" to promote the Young Money: Rise Of An Empire compilation album that is available in stores now.
During the interview with Jimmy, the Young Money CEO discussed meeting country singer Willie Nelson, if he will be signing any artists to his label while at SXSW, and tells the stories of a female fan shooting at him and him shooting himself while watching a The Notorious B.I.G. music video.
You can watch the full interview after the jump below!