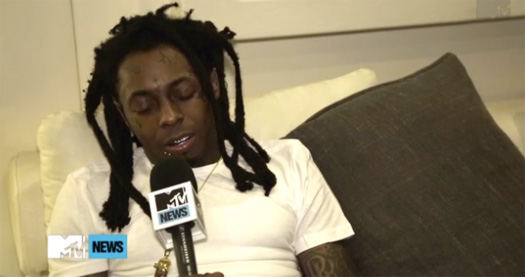 Carrying on with his interview with MTV on set of the "Senile" video shoot earlier this month, Lil Wayne speaks on the new artists signed to his record label Young Money.
Weezy, who says that Euro is next up on the YM roster, mentions that Eureka Franklin is his "secret weapon" and tells the fans to not judge his debut as the Young Money: Rise Of An Empire compilation.
Hit the jump to watch the interview!
"We have my young boy Euro, and that's my secret weapon right there. Please, please, I tell the fans out there, don't judge the Young Money album as his starting, as his platform to start, because he's in the trigger. He's in the barrel, loaded, and man, man, man, man, man."