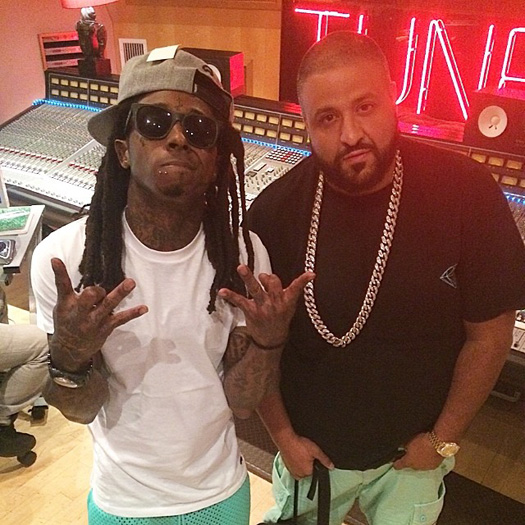 Yesterday in Los Angeles, Lil Wayne hit up the studio with his Cash Money Records label-mate DJ Khaled. You can view a picture from their studio session above and Wayne's gift that he recently received from Nicki Minaj can be seen lit up in the background.
DJ Khaled posted up the photo with a caption saying: "Big up my brother Wayne… #c5 #ichangedalot on its way", so most-likely they were working on a song for Khaled's upcoming I Changed A Lot album, due to drop later this year.
Weezy F Baby previously appeared on DJ Khaled's Suffering From Success album last year with a solo song titled "No Motive" and a feature on the "No New Friends" single!