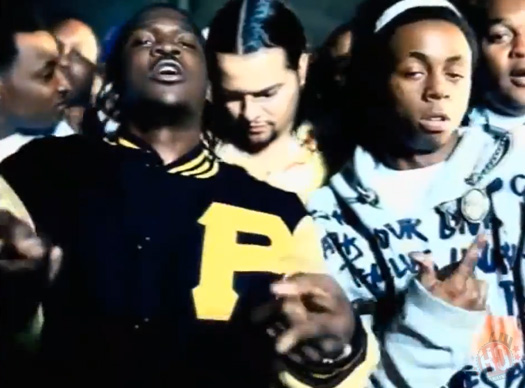 In an interview with BET on August 17th in Miami, Pusha T shared his thoughts on Lil Wayne's "Grindin" single featuring Drake, as well as if he thinks it can be compared to him and his brothers' "Grindin'" single that was released back in 2002.
Hit the jump to watch the conversation and be sure to go straight to the 4:30 mark of the video to skip straight to the "Grindin'" question!
Thanks Daniele Dall'Olio for the heads up!