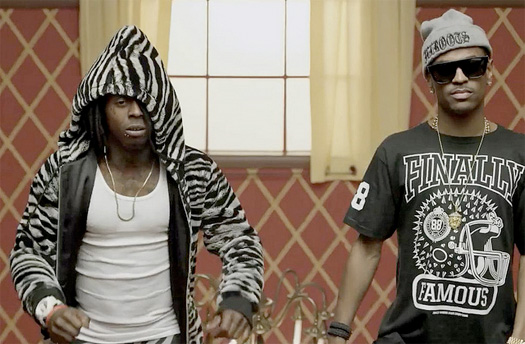 A week after finding out Kendrick Lamar did work for Lil Wayne's upcoming Tha Carter V album, Big Sean now says in an interview with Shay Diddy from 106 KMEL-FM that he also may or may not be featured on the project.
"Check out Tha Carter V, you might hear your boy on there."
It seems like it's a similar situation to the K. Dot situation, which is that Sean did a verse for C5, but he can not say for certain if it will make the album until the tracklist is revealed.
You can watch Big Sean's interview with 106 KMEL-FM in the clip below. Just skip to the 9:00 mark to go to the Wayne part. If you remember back in February, Sean also hinted that he did work on Tha Carter V back then too!