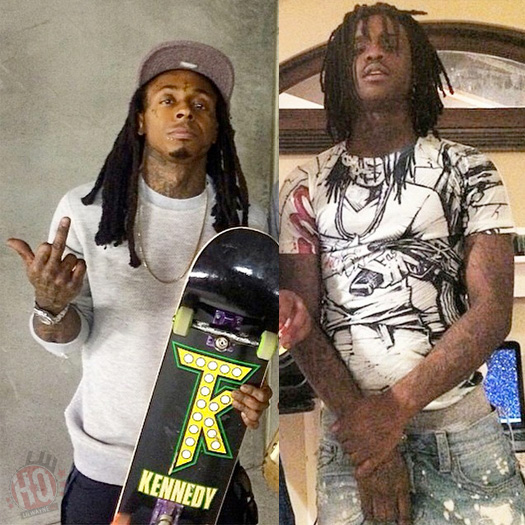 While it's a quiet weekend, I've decided to post up this new Chief Keef song called "Wayne" off his upcoming mixtape Back From The Dead 2, which I guess is some sort of a dedication to Lil Wayne.
It's not the easiest thing in the world to understand Keef's lyrics, but from what I hear on the track he is giving props to Tunechi, Birdman, Mack Maine, Young Money, and Cash Money.
Chief Keef previously referenced Weezy F Baby on a record titled "Murda" back in 2012: "Smoking Weezy feeling Gucci on that We Be Steady Mobbin'".
You can stream and download the "Wayne" dedication after the jump below!