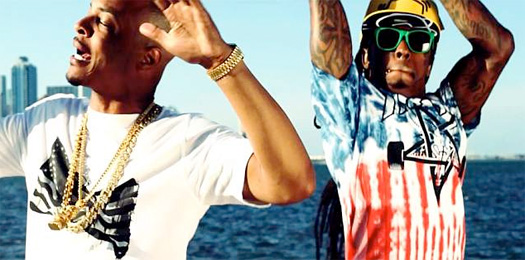 T.I. recently appeared on Power 105.1's The Breakfast Club radio show to chat with Charlamagne Tha God, Angela Yee, and DJ Envy about his latest studio album, Paperwork.
During this conversation, Tip mentioned that Lil Wayne and Young Jeezy will be featured on the official remix to his "About The Money" single, which also features Young Thug.
I am excited to hear this remix, because the original version of "About The Money" is one of my favorite songs to be released this year and I'm still playing it to this day!
You can watch T.I. confirm the features on his "About The Money" remix in the video below at the 8:20 mark. Is anyone else hyped to hear this track?