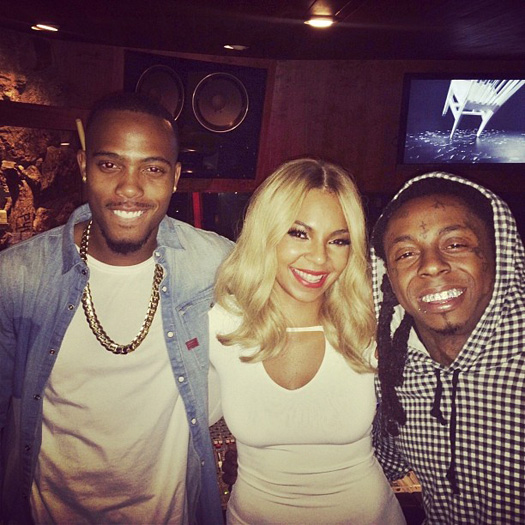 Back in June, we saw a photo of Lil Wayne in the studio working with B.o.B and Ashanti that had the caption "Greatness in the works". Then last month, Weezy F Baby showed off a tentative tracklisting for his upcoming Tha Carter V album, due to drop on December 9th.
On the tracklist, there was a song listed called "Brad Pitt" featuring B.o.B. In a recent interview with Rap-Up, which you can check out below, B.o.B would not confirm or deny if this collaboration was real, but he did say that there is "strong possibility" he has something coming out with Tune.
The last time these two rappers collaborated was on B.o.B's "Strange Clouds" single back in 2011. Wayniacs would you like to see B.o.B. on Tha Carter V? Also if B.o.B is featured on the C5 project, there is no official word on what album part the song will appear on!