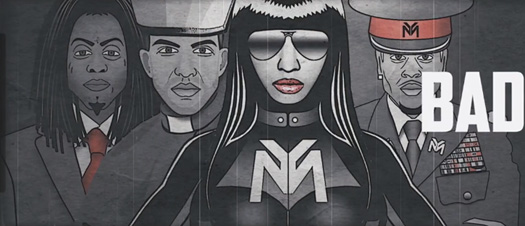 Nicki Minaj has released a lyric animated visual created by Jeff Osborne for her "Only" single featuring Lil Wayne, Chris Brown and Drake, which you can check out below.
The official "Only" music video that is being directed by Hannah Lux Davis will premiere later this month. If you have not yet purchased the Dr. Luke-produced song from iTunes, you can do so here!
You can also read the lyrics for "Only" here.