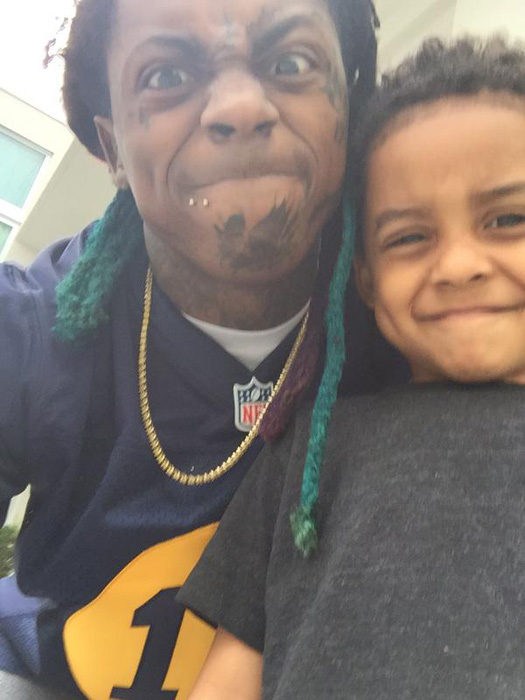 Since being born back in 2009, no one has seen what Lil Wayne and Lauren London's son, Cameron Carter, looks like (except for family) as they decided to keep him out of the spotlight.
That is until yesterday when Weezy tweeted out a picture of him and Cameron, which led to Lauren tweeting: "Ain't he cute #mylittlehuman". You can check out a photo of Cam and his father above.
In other Lil Wayne news, our brother-website YoungMoneyHQ.com got the chance to interview Young Money's Shanell and of course asked her some questions about Wayne. You can read that interview here.
Lastly, if anyone still believes that Tunechi uses any social media except for Twitter, Christina Milian has confirmed that he doesn't as he ain't "really a social media kinda guy".
This means that any Facebook page or any of them Instagram pages that you think Tune may post on, it is not him and it is ran by other people. You can check out what Tina Turn Up said in an Instagram comment below!