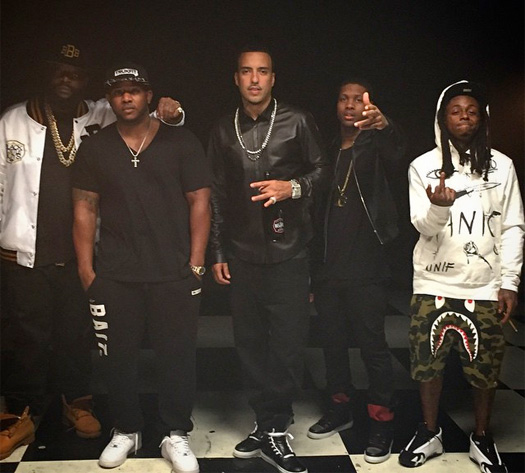 French Montana has revealed to Sibley and DJ Damage on "REVOLT Live" when his upcoming "Gucci Mane" single featuring Lil Wayne and Rick Ross will be released.
If you didn't already know, they all shot a music video for this collaboration back in October that had DJ Khaled, Mack Maine and Lil Durk on set. Click here to view some photos from the video shoot, as well as hear a preview of the song.
You can find out when later this month French plans to drop his Kanye West and The MeKanics-co-produced single in the clip below!