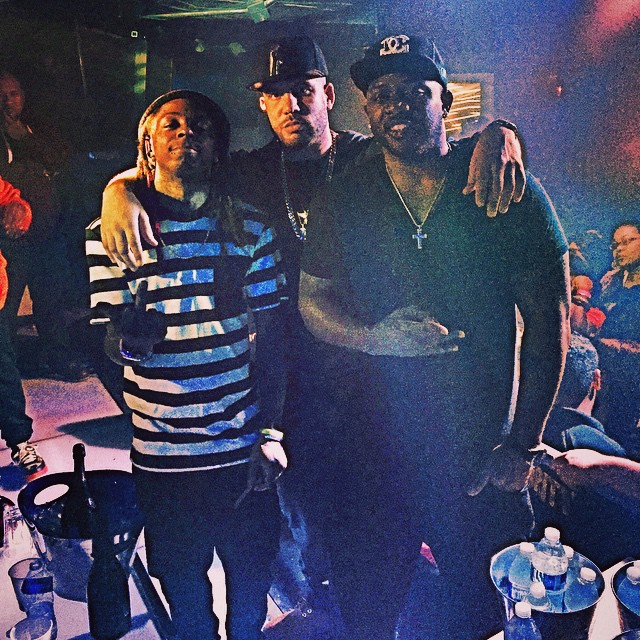 DJ Drama recently chopped it up with Jay Z's website Life+Times for an interview about his Gangsta Grillz mixtape series, his upcoming projects, and more.
During this interview, Drama spoke on Dedication being a classic mixtape, as well as confirmed that him and Lil Wayne will do a Dedication 6 tape, but he doesn't have a release date for it yet.
You can read exactly what DJ Drama said after the jump below!
Life+Times: People are still bumping both Trap or Die and The Dedication ten years later. How does it feel knowing that projects you helped create ten years ago are now considered to be undisputed classics?
DJ Drama: It's definitely a blessing. I love hip hop. I love the culture. I love that projects we created ten years ago are now considered to be classics. It feels great. Having mixtapes that mean something to culture a decade later is quite the accomplishment and will go down in hip hop history. It keeps me focused. Hip hop is competitive and every year I want to win a championship.

L+T: You recently posted a picture on Instagram with you and Lil Wayne and you captioned it with "Dedication 6." Can you confirm that the sixth installment of Wayne's The Dedication series is in the works?
DD: We were at a club during the Super Bowl just chopping it up when we took that picture. Anytime we see each other we talk about collaborations, but I mean, of course there is going to be a Dedication 6. Anybody can tell you that my dates don't always stick, so I don't have no date on that, but definitely look for that in the future.