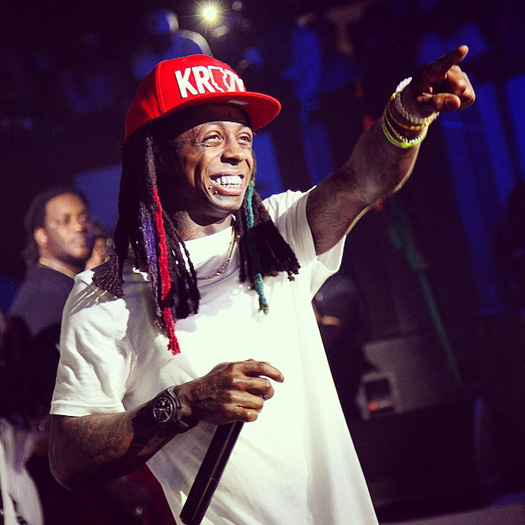 On April 3rd, Lil Wayne stopped by Nightown nightclub in Destin, Florida for another stop on his current "Release Partiez" tour. During his performance on stage, Wayne performed "Coco", "Fingers Hurting", "Only", "Truffle Butter", and "Sh!t".
Also during his 10-minute set, Weezy mentioned a few things on the mic, such as: "This year I ain't changing my name, I'm changing the game" and "I got a lil' something in me, so I'm tryna put a lil' something in somebody tonight ya digg… J/K"
Tunechi is next performing live at The Hyatt Regency in New Orleans, Louisiana with Mannie Fresh later on today. You can watch footage of Tune at Nightown nightclub after the jump below!
Credit: Deborah Lanham, Julia Beverly, Kate Ukhina, Kristina Kuehn, Q Smoke, and Terrell Beasley.