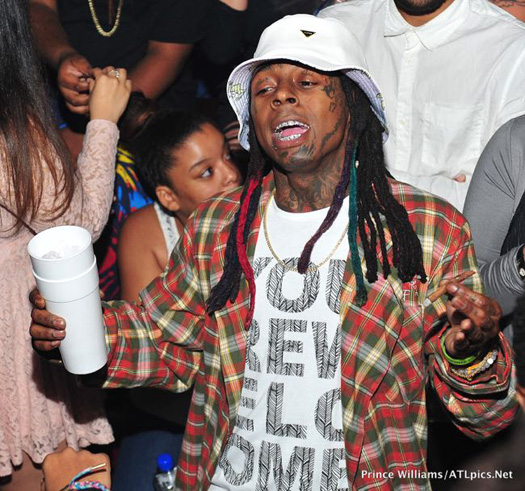 Before his tour bus got shot up on April 25th, Lil Wayne performed live at Compound nightclub in Atlanta, Georgia for a stop on his "Release Partiez" tour.
I previously posted up photos of Tunechi at Compound, which you can check out here, but now you can watch some footage of Tune performing live inside the club, courtesy of Dana.
You can see Weezy performing "Sh!t", "Coco", "Ride For My Niggas", "Wasted", "Truffle Butter", and "Steady Mobbin'" live at the nightclub after the jump below!
Photo credit: Prince Williams/ATLPics.net