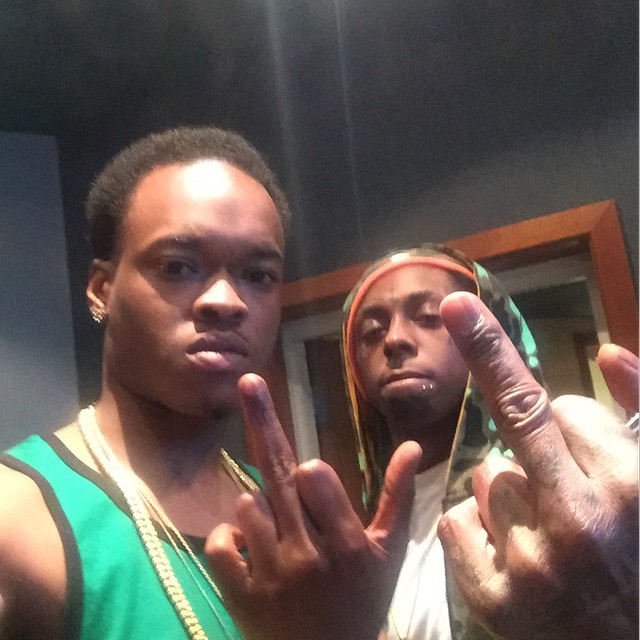 A few days ago, Hurricane Chris and Lil Wayne hit up the studio to work on new music. There is currently no word on what they were working on, but Hurricane took to Instagram to post the above picture with the following caption:
"#5150 workin in the lab with @liltunechi stay tuned"
The Louisiana rappers have previously collaborated on "Getting Money", as well as the unfinished "Louisianimal" song, which had Weezy sending shots to 50 Cent in his verse!
Who is looking forward to hearing a new Chris and Tunechi collabo?