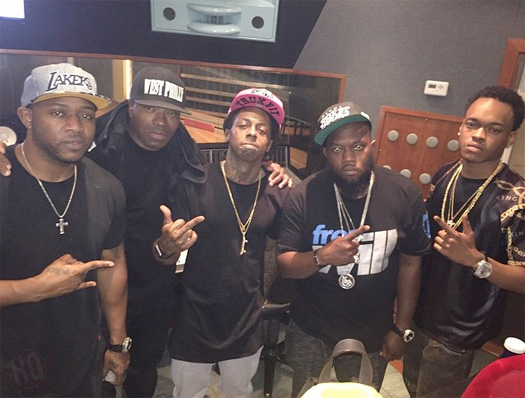 The following day after hitting up the studio with Hurricane Chris, Lil Wayne had another studio session with Chris, but this time they were joined by Freeway and Mack Maine.
There is currently no details about what upcoming project they were working on, but it could possibly be the Philadelphia rapper's forthcoming Free Will project as he posted the above photo on his Instagram page with the caption: "#FreeWill coming soon"!
Freeway and Tunechi have previously collaborated on the songs "Cannon (Remix)", "It's A Problem", "Run (Remix)", and "Step Back". Who is looking forward to hearing a new collaboration from them?