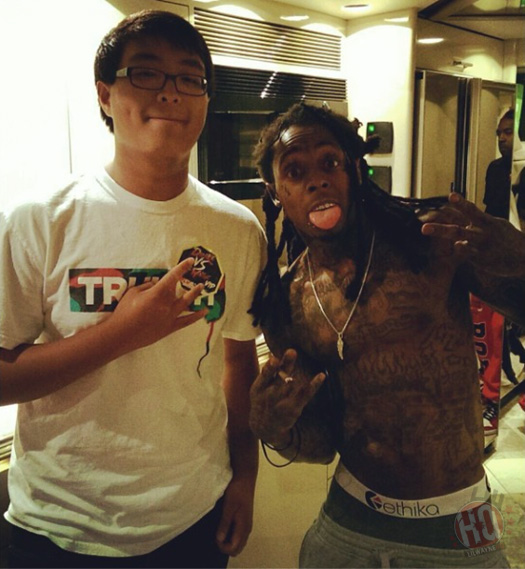 TMZ recently caught up with Riff Raff in Los Angeles, California and asked him about his forthcoming sophomore album called Peach Panther, which currently has no release date.
During their conversation, Riff mentioned that Justin Bieber will be appearing on the project, as well as also that he is trying to get a feature from Lil Wayne and Drake.
If you recall back to 2013, Raff revealed he had a collaboration with Weezy that was going to drop in December, but for some reason it was never released. However, it may of had something to do with Tune's verse leaking in 2008!
Via TMZ