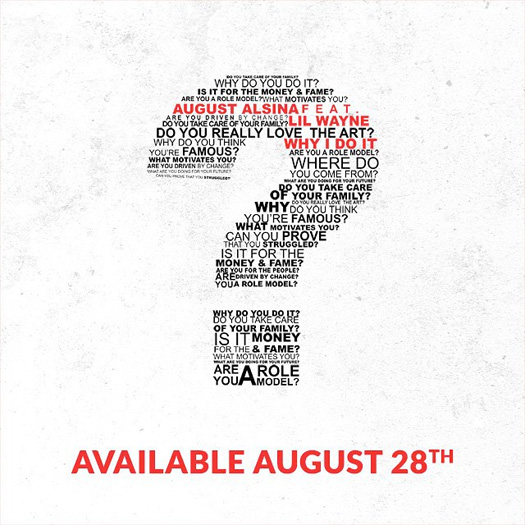 August Alsina took to his Instagram page not so long ago to announce that he has a new song called "Why I Do It" featuring Lil Wayne on the way. They previously collaborated on the "Kissin' On My Tattoos" remix.
The New Orleans singer reveals that he will be releasing the collaboration on Friday (August 28th), which is also the same date as the "Lil Weezyana Fest", so they may even possibly hit the stage to perform it live.
As well as "Why I Do It", we can also be looking forward to Juicy J's "Miss Mary Mack" and Curren$y's "Bottom Of The Bottle" tracks as they both feature Weezy and Alsina too!