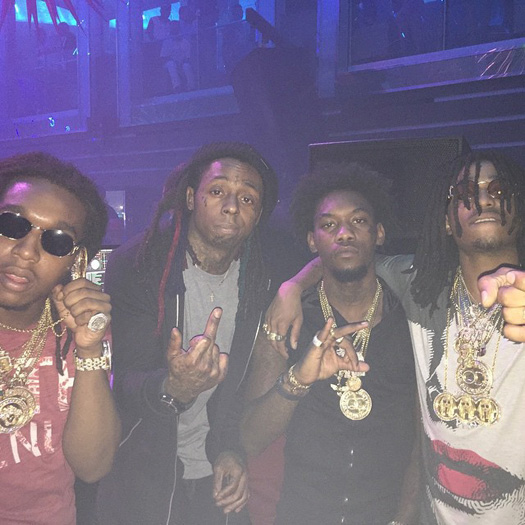 Migos recently chopped it up with DJ Whoo Kid on his The Whoolywood Shuffle radio show to promote their Yung Rich Nation album that is in stores now.
During the conversation at the 11:40 mark (see it below), Migos chatted about their relationship with Lil Wayne, watching him skateboard at a skate park, and more.
They also revealed that their unreleased collaboration with Weezy called "Fantastic" was left off their new album, because the timing wasn't right for it and they are saving it for their new album that they say is already completed!