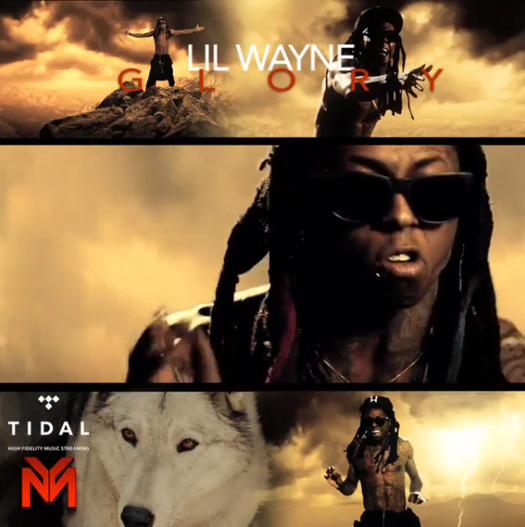 Back in July, Lil Wayne shot a music video for his "Glory" single off the Free Weezy Album in front of a green screen at the Digital Film Studios in Sun Valley, Los Angeles.
If you are wondering why the visual has not yet been released, the director Eif Rivera revealed that politics currently have it on hold. If I was to guess, I would think that means something to do with Birdman and Cash Money Records.
However, Rivera did release a sneak peek of the "Glory" music video on his Instagram page over the weekend, which you can watch below. Do you think it looks dope? Hopefully the full video is able to drop soon!