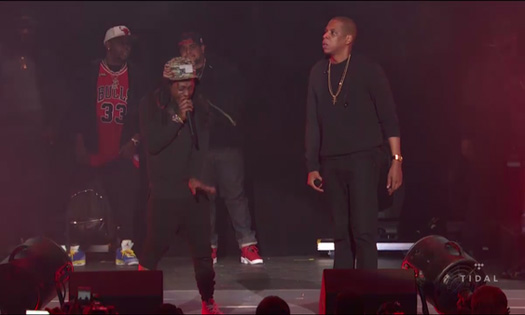 Yesterday, Lil Wayne performed live at the "TIDAL X: 1020" concert that took place at the Barclays Center in Brooklyn, New York City to celebrate the streaming service reaching 1 million subscribers.
Jay Z brought out Tunechi during his "Hello Brooklyn 2.0" performance, which was only right considering the borough that they were in, and then Tune performed his "No Worries" single before leaving.
If you missed Jay and Weezy's live performance on the live stream last night, you can watch it in the video below. Click here to watch Nicki Minaj perform live with Beyonce at the same show!