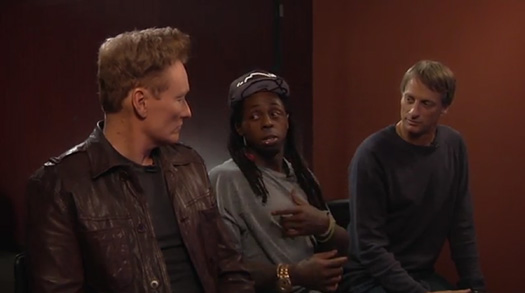 Check out a deleted scene in this post from when Lil Wayne and Tony Hawk both made a special appearance on Conan O'Brien's "Clueless Gamer" segment last week.
In the deleted scene, Tunechi can be seen telling Conan and Tony a funny snowboarding story that he has experienced up in the Colorado mountains.
If you didn't already know, "Tony Hawk's Pro Skater 5" video game is available to buy now!
Via Team Coco