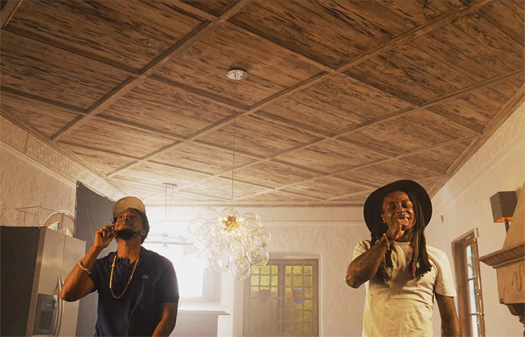 Early this morning, Curren$y and Lil Wayne shot a music video for their "Bottom Of The Bottle" single that also features August Alsina in Miami, Florida.
If you haven't already heard the collaboration, which will be appearing on Spitta's forthcoming Canal Street Confidential LP, click here to listen to it.
Young Money's Lil Twist also released his version of the song last month that you can check out here. Hit the jump to view another photo from on set of the "Bottom Of The Bottle" video that is being directed by CJ Wallis!