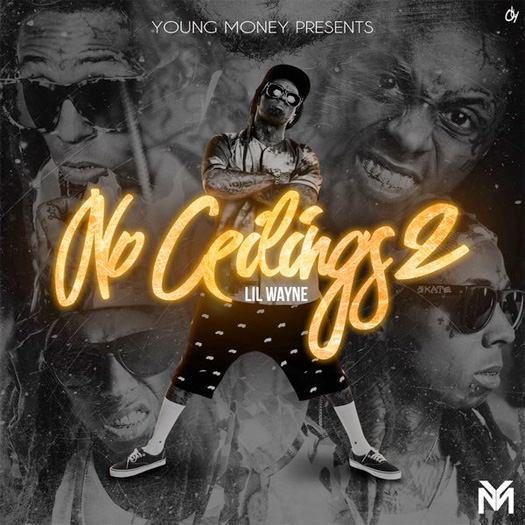 Before it drops in a few hours at 8PM EST, Lil Wayne has released a few leaks from his No Ceilings 2 mixtape to get us all hyped.
Weezy has dropped his freestyle over The Weeknd's "The Hills" song, which is also the outro on NC2.
Another track has premiered from the tape and it is "Fresh". This is the intro on the project and it features Mannie Fresh.
The third and fourth leaks are Tunechi's freestyles over Future and Drake's "Where Ya At" and "Jumpman" singles.
For the last leak I will be posting until No Ceilings 2 drops, Wayne freestyles over Bryson Tiller's "Don't" song that he titled "I'm Nice".
You can stream/download Tune's "The Hills", "Fresh", "Where Ya At", "Jumpman", and "I'm Nice" records after the jump below!

Download: Lil Wayne – Fresh (Feat Mannie Fresh)

Download: Lil Wayne – Where Ya At (Freestyle)

Download: Lil Wayne – Jumpman (Freestyle)

Download: Lil Wayne – I'm Nice (Don't Freestyle)

Download: Lil Wayne – The Hills (Freestyle)