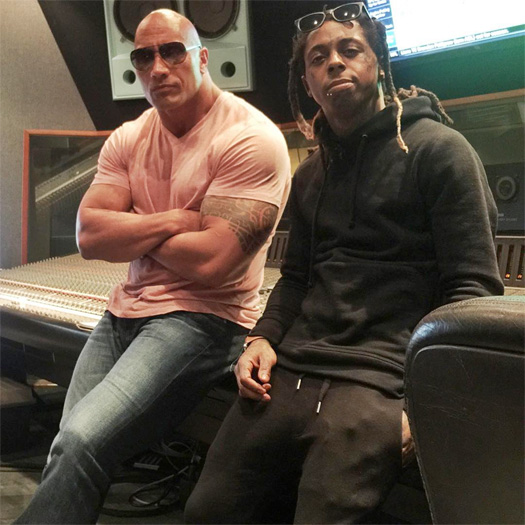 Yesterday, Dwayne Johnson aka The Rock met Dwayne Michael Carter, Jr. aka Lil Wayne inside a studio.
If you are wondering why they met up, it is because Johnson is currently shooting a series with his Seven Bucks Productions business about how iconic artists and their music has been impacted by historical events.
Weezy revealed to The Rock about how he got creative inspiration from events such as Hurricane Katrina, which destroyed his hometown New Orleans, and 9/11 as he was in New York City for when the 9/11 terrorist attacks happened.
The actor and semi-retired professional wrestler also mentioned that he has been a huge fan of Tunechi since the Hot Boys days, which is pretty cool!
"Good to kick it w/ my boy Lil Tunechi since my production company #SevenBucksProds is shooting an epic series on iconic artists and how their music impacted historical events… got his perspective on the 9/11 attacks (he was in NYC at that time) and when Hurricane Katrina devastated his home of New Orleans and the creative inspiration he drew from those events. Been a big fan of this dude since his Cash Money/Hot Boys days and the best part of our convo was I asked him when he was getting a lil' down time and he said 'What's that?'. Amen to that… #PartnerInGrind #YoungMoney #SevenBucksProds"