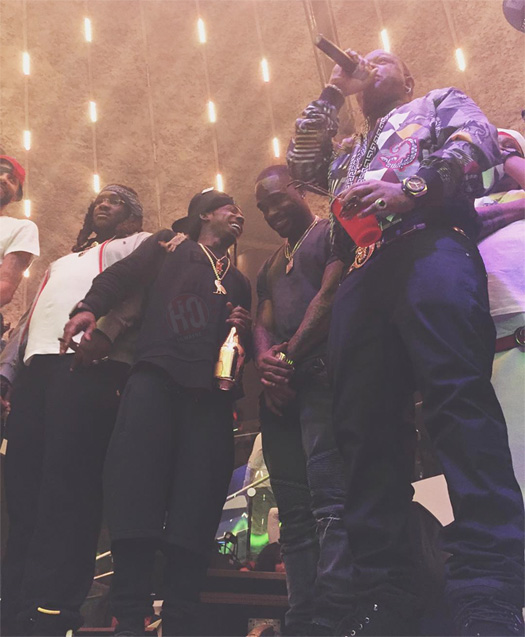 Last night, Lil Wayne attended LIV nightclub in Miami, Florida to celebrate a new line from his TRUKFIT clothing brand. He was joined at the club by Birdman, Mack Maine, DJ Stevie J, Hood, Turk, and others.
During the evening, Baby got on the podium to stand next to Tunechi and let the world know a few things about how Tune will always be his son. He also sent threats to possibly Rick Ross and Trick Daddy:
"Family never die. This my motherfucking son and I'mma die for him, I'mma live for him, and I'll motherfucking kill for him, ya heard me. That ain't gon' never gonna change nigga, it's YMCMB for life and we gon' live this shit until we motherfucking die."

"But you bitch niggas that be saying my name, bitch I'mma pull up. And I ain't gon' pull up talking, ya heard me, belee dat. Rich Gang for life, YMCMB nigga."
You can watch a few clips of Birdman's speech at LIV nightclub after the jump below. I guess 50 Cent was right all along!