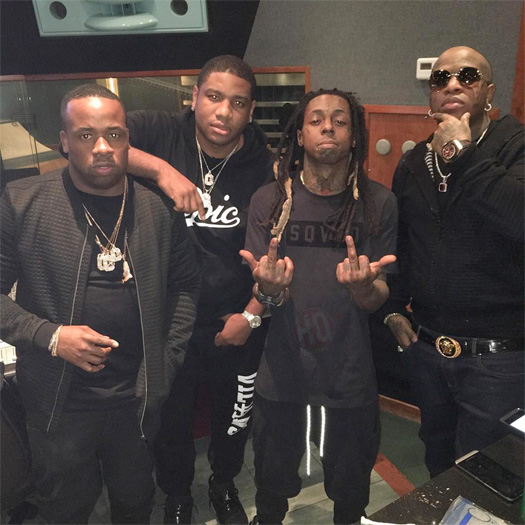 Earlier this week, Lil Wayne hit up the Hit Factory recording studio in Miami, Florida with Birdman and Yo Gotti to work on new music.
Cash Money affiliate Hot Beezo shared the picture above and the picture below on his social media pages with a caption saying "CARTER 5 KOMIN SOON YA LIL BISHHH".
This recording session took place after the Birdman speech at LIV nightclub on Sunday, so it does look like Weezy and Baby have really made up. When are we getting CV?