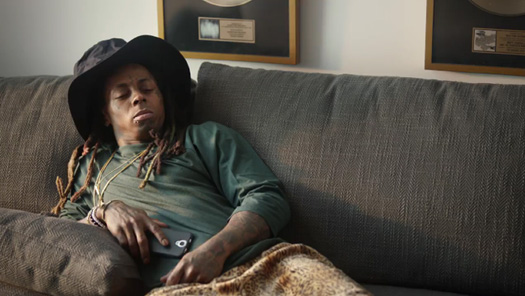 A teaser for an Apartments.com and agency RPA commercial dubbed "MovinOnUp", which stars Lil Wayne and an actor playing George Washington in, has surfaced online.
In the advertisement, Weezy can be seen chilling in his apartment while buzzing in George to come up: "It's almost party time and George left on a bun run hours ago. Now Lil Wayne is getting worried."
You can watch the sneak peek after the jump below. The full 1-minute commercial will air during the Super Bowl on February 7th!