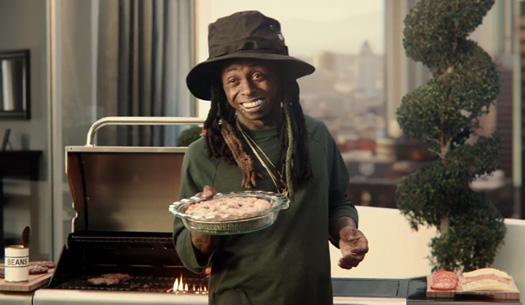 We have previously seen 3 teasers (here and here), and now Apartments.com have released their full official 1-minute Super Bowl commercial starring Lil Wayne, Jeff Goldbum, and an actor playing George Washington.
In the video, Jeff makes his way up to the roof of an apartment building while singing "Movin' On Up" from The Jeffersons when he then meets Tunechi and George hanging out grilling burgers and beans (lol). Oh and don't forget about Tune's signature apple pie!
You can watch the full hilarious commercial after the jump below. What do you think of it?