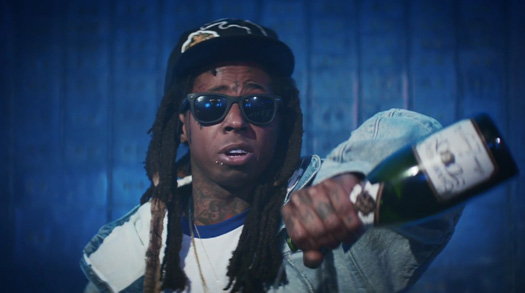 During the Oscars last night, Samsung premiered a new commercial titled "Why?" for their Galaxy S7 mobile phone that is water-resistant, memory expanding, and shoots perfectly in low light.
The advertisement, which highlights some of the features that make the phone special, has appearances from a bunch of celebrities including Lil Wayne, William H. Macy, Wesley Snipes, Doc Rivers, James Harden, and others.
"Why can't I pour champagne on my phone?"
You can check out the Samsung commercial starring Weezy in after the jump below. Other advertisements that Tunechi has starred in include: Apartments.com in 2016, Beats By Dre in 2012, Mountain Dew in 2012, FIFA 12 in 2011, Gatorade in 2009, and Nike in 2008!