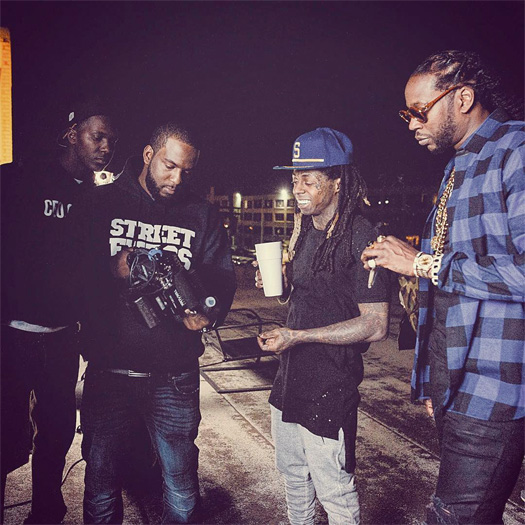 Earlier this month, 2 Chainz visited Shade 45's "Sway In The Morning" radio show to chat with Sway Calloway, Heather B, and Tracy G for an interview, which you can check out below.
At the 7:45 mark, Tity Boi discussed his and Lil Wayne's "Bounce" collaboration and how it came together. Around the 23:45 mark, Chainz spoke on ColleGrove, Wayne changing the culture, being good friends, and more.
2 Chainz also talked about his and Tunechi's "Gotta Lotta" song at the 31:30 mark and before the interview wrapped up around the 40:00 mark, Tity revealed why him and Tune decided to release ColleGrove, as well as that Weezy will be dropping a new album this year!
Photo credit: Joe Moore