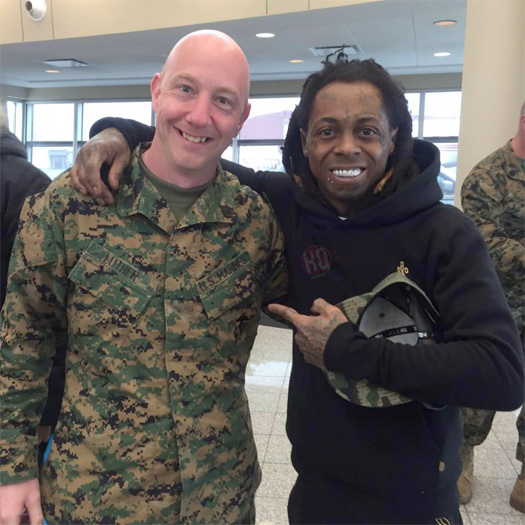 After performing live in Bloomington, Indiana on March 3rd, Lil Wayne headed to the IND airport so that he could leave the city and head to the next one on his "The Dedication Tour".
Just as Tunechi's private plane was set to take off, a Lockheed C-130 Hercules military aircraft pulled up next to him. Tune then told his pilot to shut down their engine, so that he can go and meet all of the men in uniform (there was around 30) and shake their hands, as well as thank them personally for their sacrifice.
Amanda Lickliter was one of the people at the airport who witnessed all of this and she shared a post on her Facebook page with a photo saying how impressed she was with Wayne's act of kindness. You can check out that photo and message after the jump below!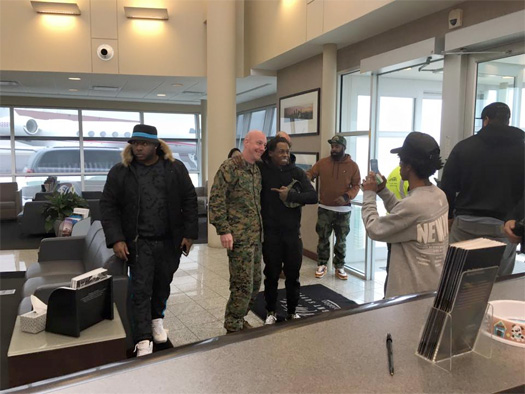 So Lil Wayne came through IND today. At the same time he was due to depart, there was a military C130 arriving. It parked next to the Gulfstream he was on, and about 30 men in uniform crossed the ramp into the lobby. After they walked in front of the G-550, Lil Wayne apparently told his pilots he wanted off. They shut down their engines, and he and his boys got off their plane, came into the lobby, and shook every one of the service men's hands. There was no press and no one to show off for…just a seemingly genuine act of respect. I know a lot of controversy surrounds him but, today, I was impressed.