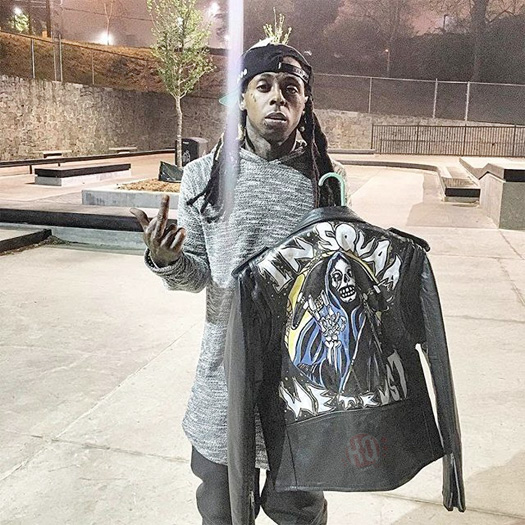 Lil Wayne has now sued Universal Music Group, who are the distributor of Cash Money Records, for withholding royalties from both his music and his Young Money Entertainment artists that he founded including Drake, Nicki Minaj, and Tyga. He is looking for at least $40 million in damages.
According to The Hollywood Reporter, the lawsuit claims that Universal are repaying their own debts instead of paying Weezy what he is owed from the $100 million advance they gave to Cash Money. If you didn't already know, Tune has a 49% ownership stake in Young Money with the 51% belonging to CMR:
"With Universal's knowledge of Lil Wayne's rights to partial ownership and profits from those artists, Universal and Cash Money entered into a series of agreements which, among other things, diverted Lil Wayne's substantial profits to repay debts of Cash Money. As a result, 100% of the profits that should have been paid to Lil Wayne as a result of his ownership of Drake, Nicki Minaj and Tyga records have been seized by Universal to repay debts that were neither incurred by nor were the obligations of Lil Wayne."
"Universal should be grateful and respectful to Lil Wayne for the millions of dollars in distribution fees and profits they have earned on the artists he brought to the company, instead of seizing all of his profits on those artists in a desperate attempt to recoup the tens of millions of dollars they are owed by Cash Money Records. Universal has claimed a right to 100% of the label performance royalties attributed to the YME Records and SoundExchange refuses to pay any of the money due to Young Money LLC and Carter individually based on Universal's conflicting demand."
This lawsuit of course follows the $51 million lawsuit Tunechi filed against Birdman and Cash Money in 2015, which is still ongoing!