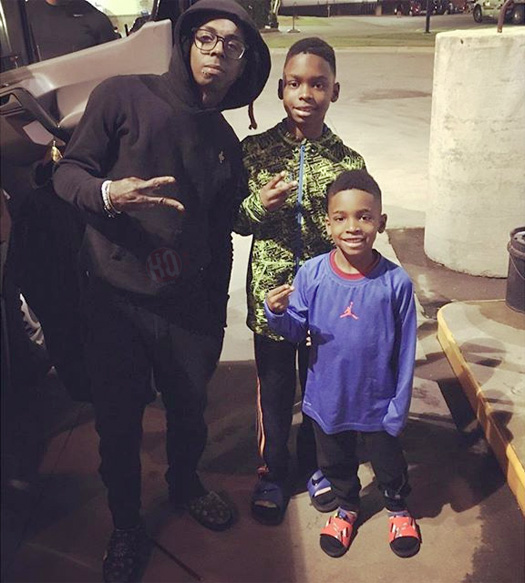 Last week, Young Money artist HoodyBaby teased some new Lil Wayne music on his Snapchat while he was recording a Hood Distribution truck from in his car.
There are no more details about the track, such as if it's a solo Tunechi record or a feature for HoodyBaby etc, but if you didn't know, we can be looking forward to a Tune feature on Hood's upcoming "First Class" song that also features Ludacris.
You can check out the new Weezy snippet after the jump below! It's only 5-seconds long, but that's still better than nothing right?