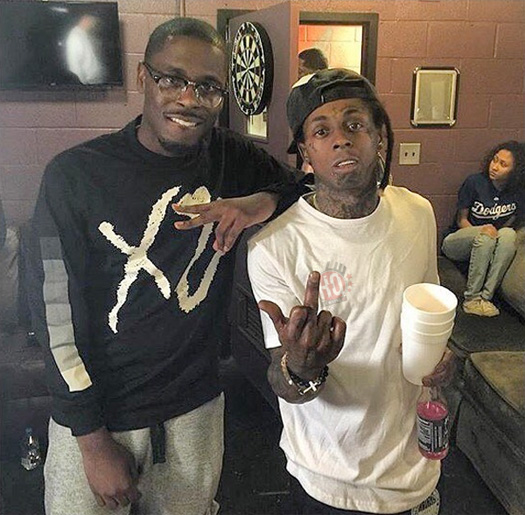 Andre 3000 was one of music artists that paid tribute to Phife Dawg at his memorial service, which took place at the Apollo Theater in New York City on Tuesday (April 5th) for 4 hours.
While at the funeral, Andre spoke on how Phife Dawg and A Tribe Called Quest influenced him and Big Boi to rap and create Outkast. He also went on to say how artists like Lil Wayne was then inspired by Outkast and then artists like Young Thug are being inspired by Wayne.
3 Stacks doesn't want to see older music artists hating on the younger artists and says influence will always keep them all connected. You can read exactly what Dre said about Weezy in his tribute speech at the memorial service after the jump below, as well as watch a video of it too!
"I had a conversation with [Q-] Tip and it shocked the shit out of me. One day, he said: 'When y'all came out as Outkast, I knew that the tides had changed. I knew rap had changed.' And I knew what he was talking about because when I see [Lil] Wayne and [Young] Thug, I'm like: 'Woah, I can't keep up with that shit.' But it's so dope man, it's the connection. They're them because of us and it has to keep going. All this old shit young shit, the old niggas hatin' on the young niggas, that shit got to stop completely. It's all music, it's all influence and there's kids right now listening to Wayne… shit Thug was listening to Wayne. What I'm saying is it'll keep going, because we're all connected. I don't have no big message of speech or nothing, but just keep that shit going man."