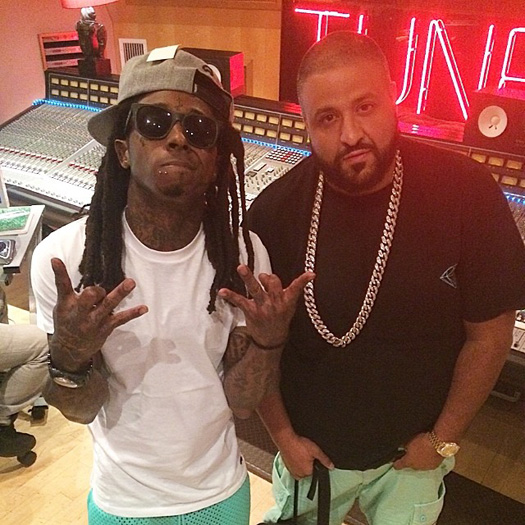 Last month, DJ Khaled stopped by "The Cruz Show" on Power 106 to chop it up with J Cruz, which you can watch in a clip after the jump below.
At the 7:20 mark, Khaled reveals that his favorite verse from all of his anthems is Lil Wayne's verse on his "We Takin' Over" single.
He also mentioned that he thinks the verse is a "classic", as well as that he likes Weezy's verse on "I'm On One" too!
Thanks to Amritpal Uppal for the heads up!