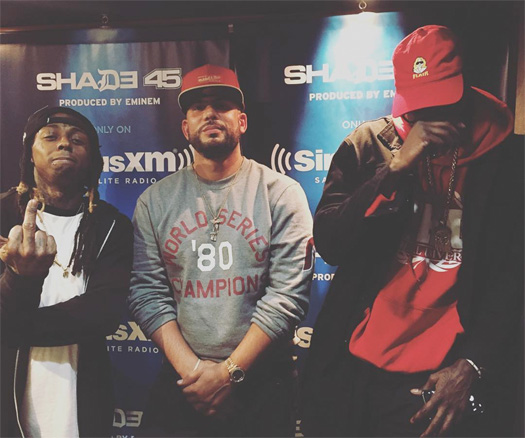 First thing's first, we have already heard this interview with DJ Drama last week. However, Shade 45's "Streetz Iz Watchin" radio show have just released footage from their conversation with Lil Wayne and 2 Chainz in Atlanta that had Usher in the background peeping.
In the clip, which you can watch below, Tunechi tells the story of how years ago Jay Z offered him $175,000 to sign with Roc-A-Fella Records and Tune had to explain to him that his bottom teeth are worth that with his grill.
Weezy did reveal that him and Jay Z still laugh and joke about that to this day, as well as that he still looks up to Jay as a mentor. He also mentioned that we can look forward to more collaborations from the Carters once he gets his situation right with his record labels!