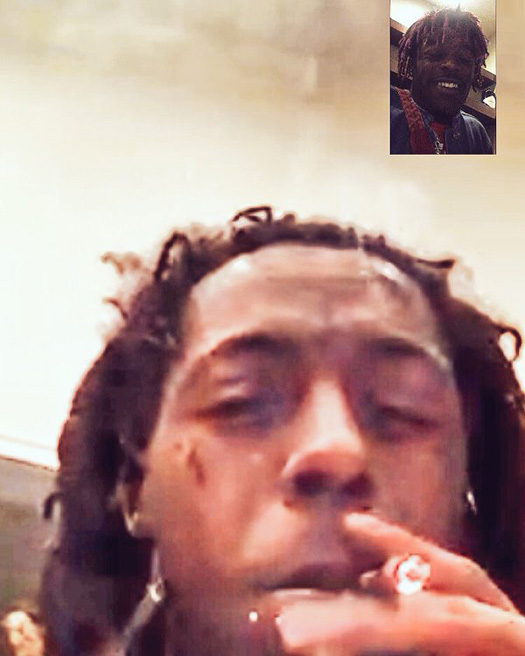 A week ago, DJ Drama uploaded a screenshot to his Twitter page of Lil Wayne and Lil Uzi Vert having a FaceTime conversation with the caption "GOAT talk".
Could this mean that they are working on a collaboration together? Also, the fact that Drama shared the picture could be a hint they are working on something for Dedication 6.
In other Tunechi news, you can hear a short preview of a new song that HoodyBaby previewed on his Snapchat and see Tune being referenced on the Empire TV show after the jump below!
Thanks to David Link!