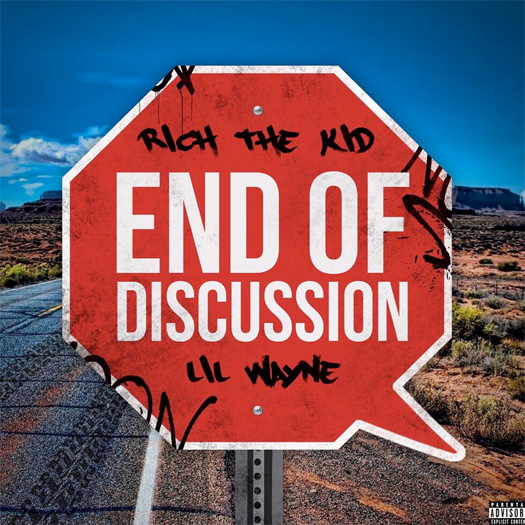 Over the past few days, Rich The Kid has been in the studio working and hitting up the skate park with Lil Wayne.
During one of their studio sessions, Rich previewed a new Weezy verse to his Snapchat followers that you can check out below.
There is no confirmation just yet, but maybe this was their "What You Been Doin'" collaboration, which we first heard about at the end of 2015.
Rich The Kid will also be releasing his Trap Talk project tomorrow (April 19th), so we may even hear the song on there!
Tearing up the skate park wit @LilTunechi

— Rich The Kid (@IAmRichTheKid) April 18, 2016
Still up in the studio wit @LilTunechi

— Rich The Kid (@IAmRichTheKid) April 16, 2016
Bak in the sudio wit Tunechi again.. ✨??

— Rich The Kid (@IAmRichTheKid) April 16, 2016
Still up in the studio @LilTunechi

— Rich The Kid (@IAmRichTheKid) April 15, 2016